Go Your Own Way - Christmas in the Orangery
Friday 8th December 2023 - Saturday 23rd December 2023
Following their sensational debut in the Orangery last year we are delighted to welcome Go Your Own Way  back for our  Christmas season.
Acknowledged as one of UK's finest exponents of the music and history of Fleetwood this five piece fully live band replicates the classic line up of Fleetwood, Nicks, Buckingham and the McVies - one of the most successful bands in the history of popular music.
Most of the songs on the " Rumours " album are included together with the best of their 80s and 90s  hits in this exciting 75 minute show.
Go Your Own Way and get up and dance!
Dress Code: Lounge suits.
Arrival Time: 6:30pm. Dining: 7pm. Carriages: 11pm. Welcome drink on arrival.
A pre-order menu for each party will be required 4 weeks prior to the event.

Guests will be seated on shared tables of 8 to 10 people
Prices include ticket, welcome drink, three course dinner plus coffee & petit fours.

Why not make it the perfect evening and stay the night - Call 01858 881805 to book a Theatre break
Garden King Bedroom From - £170
Luxury & Four Poster Bedroom From - £270
Rates are per room and are on a Bed & Breakfast basis
Special event rates are bookable direct with the hotel only and are not available in conjunction with any other offer

75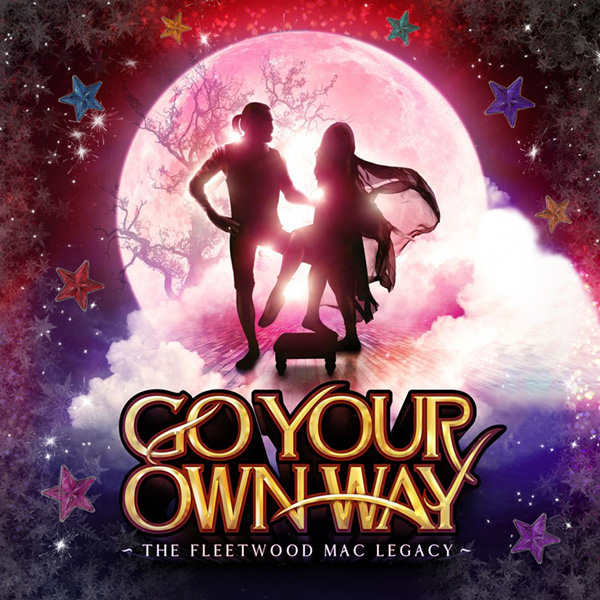 Terms and Conditions
Any guests with mobility / access requirements are requested not to book on-line but to call the Box Office to discuss requirements.
Unless otherwise stated here as an Additional Clause or temporary addendum, the remainder of our terms and conditions shall remain in full force and effect. These can be read here. Parties will be sat at either tables of 8 or 10 people.
About Kilworth House Hotel & Theatre
Kilworth House is where extraordinary memories are made.
From sensational four poster suites to our lovely garden rooms, exquisite restaurants and divine gastronomy, to our deeply tranquil grounds, come and enjoy a real sense of occasion whenever you stay here. 
The owners of Kilworth House have created from scratch, Kilworth's own unique open-air theatre, idyllically situated in a wooded glade just minutes walk from the hotel. Since it opened in 2007, Kilworth House Theatre has established a nationwide reputation both for the magical qualities of its auditorium and surroundings and the West End quality of its professional musical theatre classics.
"Kilworth House is a total delight, perhaps the best kept secret in British Theatre." The Daily Telegraph.