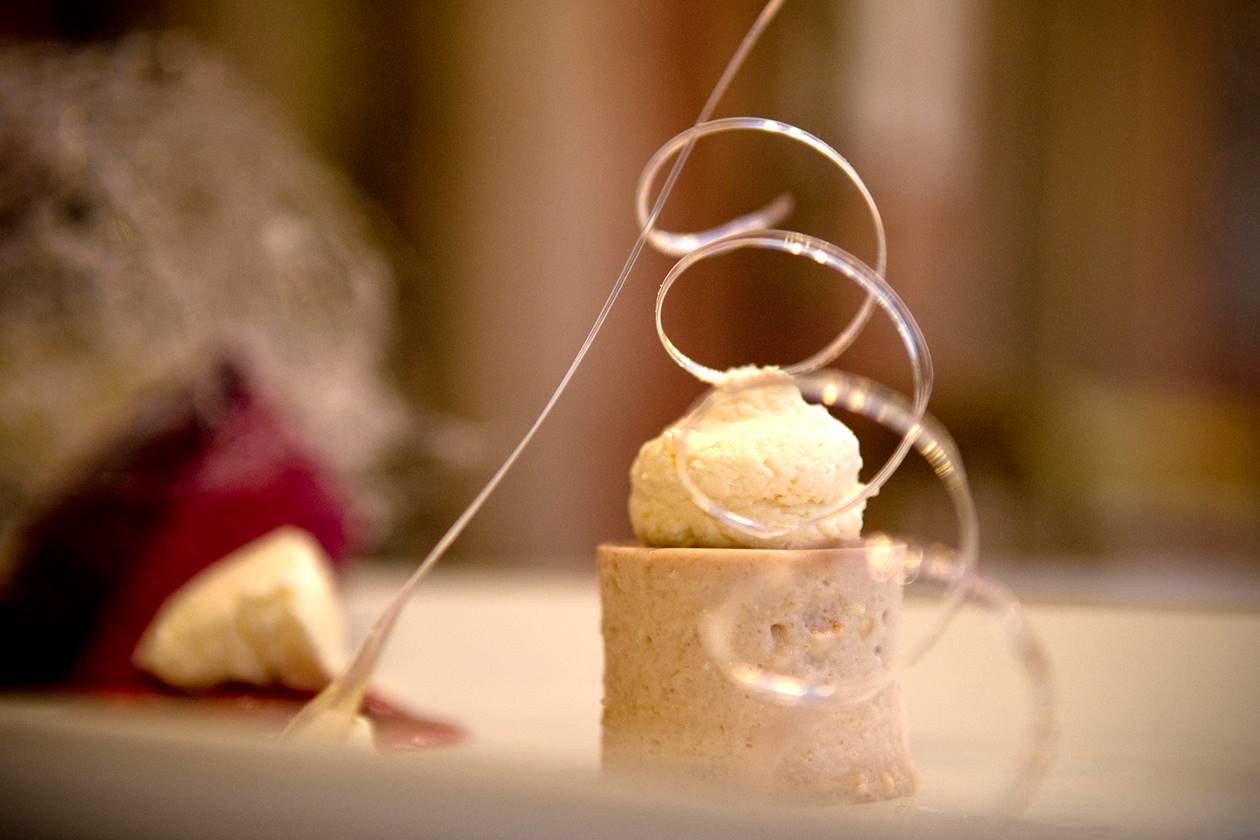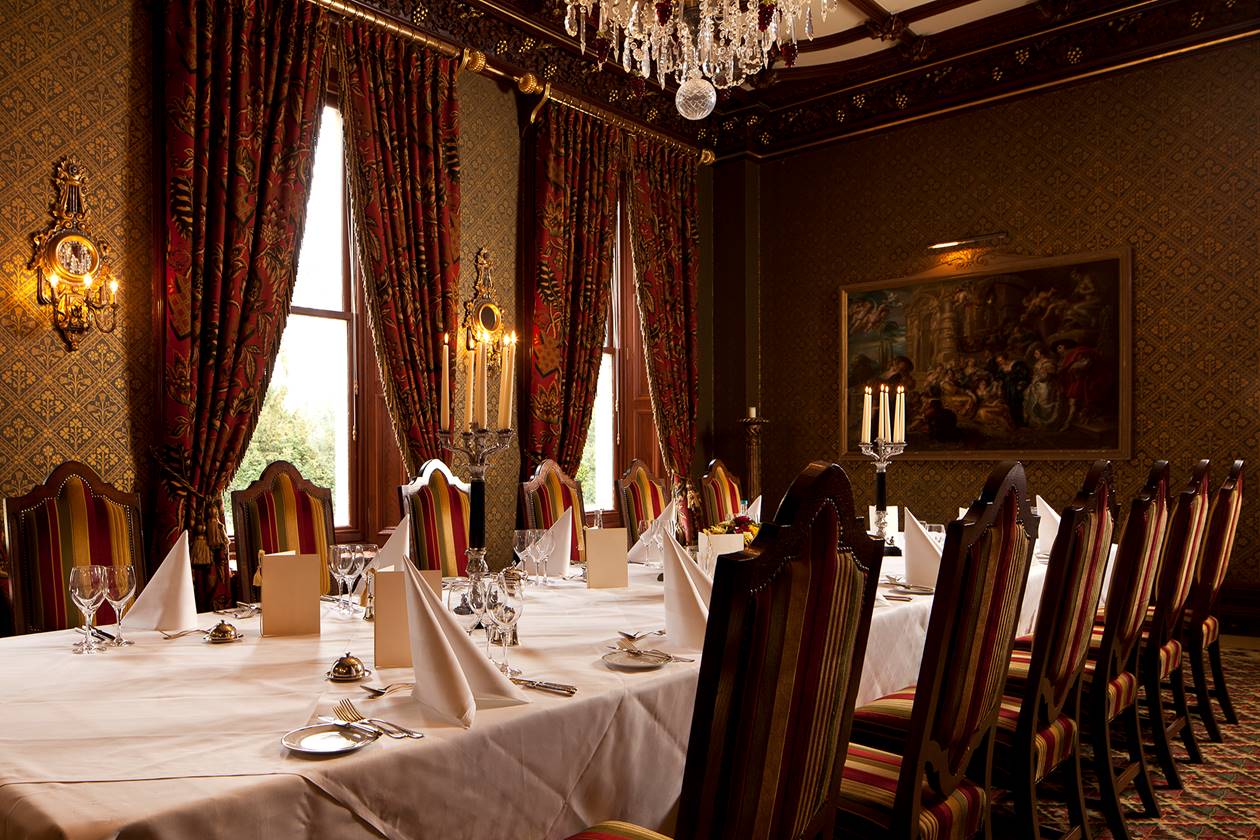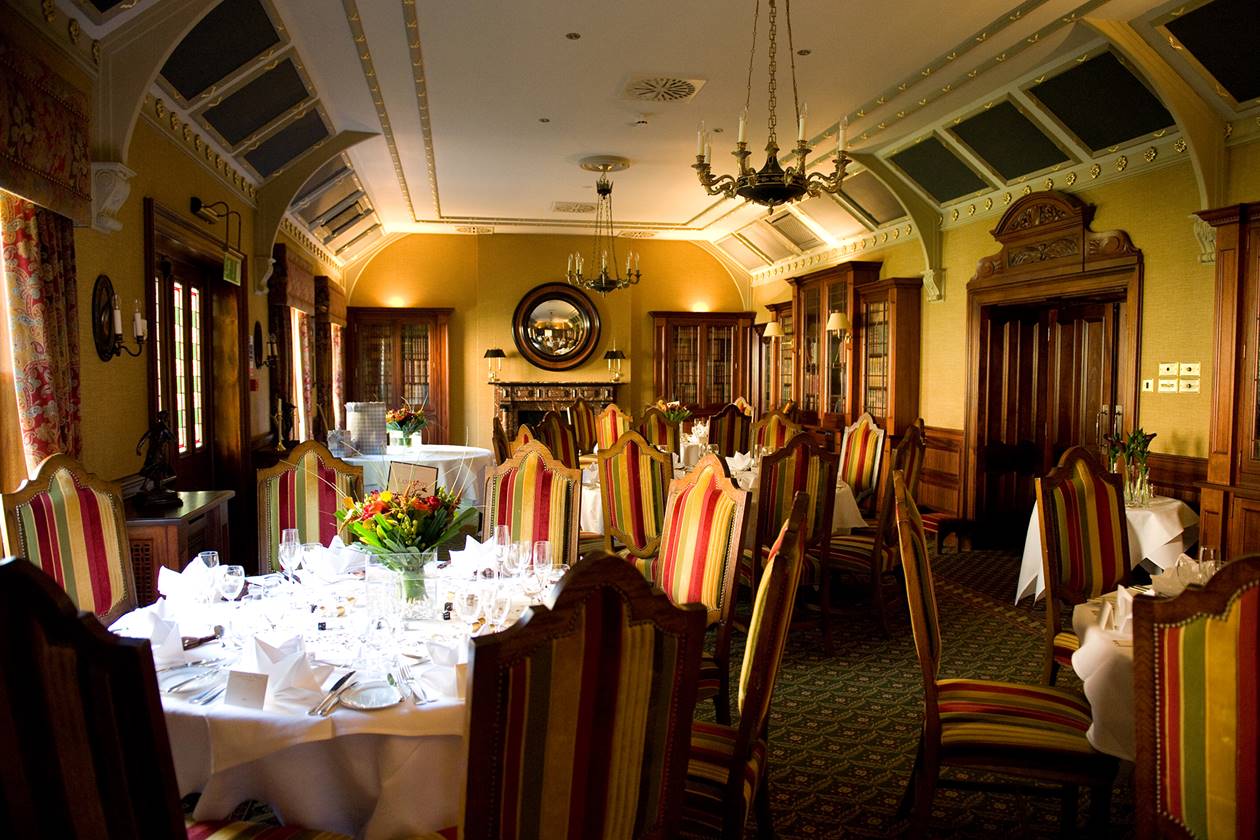 Pre-Wedding Private Dining
What better way to start your wedding celebrations than with a private dinner the night before your wedding with your closest friends and family.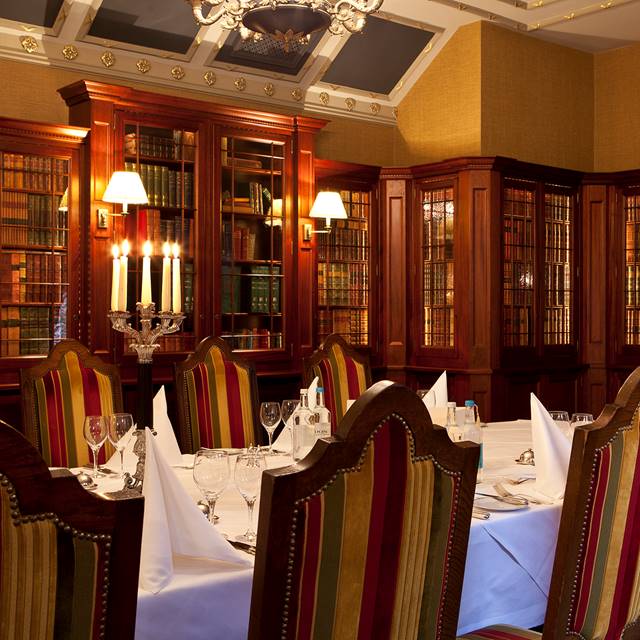 The Library Restaurant
If your guests want to enjoy a pre-wedding drink before moving through to the private dining area of The Library Restaurant they may gather in the Library Bar. A décor of rich shades of red with gold and black – the venue offers a luxurious ambience to precede the perfect dining experience. Old bookcases and a Victorian fireplace create welcoming, warming surroundings with views over our knot garden with its wonderful water features.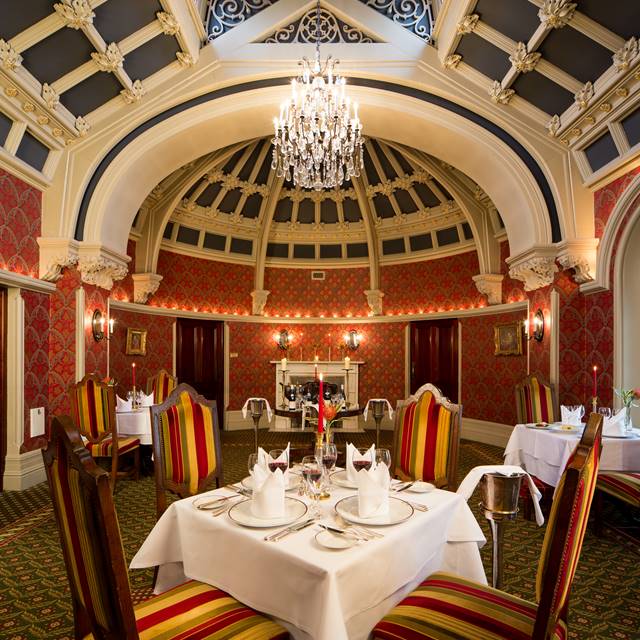 The Wordsworth
An experience that's been central to dining and entertaining at Kilworth for generations – that's what makes the Wordsworth so special. Ornately decorated throughout, it comes with double stained glassed oak doors that invite you to sample the pleasures which lie beyond.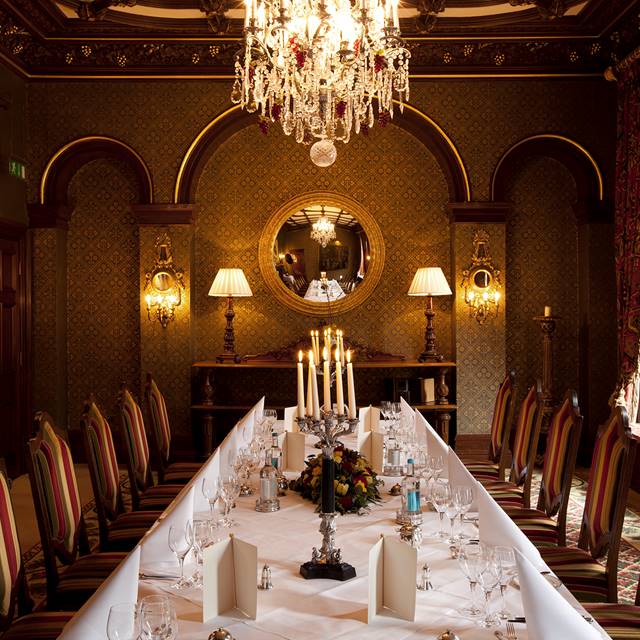 The Shakespeare
Where better to have the world's best-loved Bard's room than at the front of the house. The Shakespeare is perfect for gatherings of up to twenty guests around the 'Lamb of Manchester' dining table. The gold leaf architrave sets off many beautiful features of this room, including the large chandelier, the bust of Shakespeare and a magnificent butler's mirror.
For more information about any of the above rooms, please call 01858 880058