Sunday 23rd June 2024 - Sunday 28th July 2024
Why not create a sense of occasion and enjoy a delicious meal at the hotel before the show begins.
With its magnificent Victorian architecture, the almost 150-year-old Orangery Restaurant at Kilworth House Hotel offers the ultimate pre-theatre dinner, in classic style. We serve both lunch and dinner in plenty of time before the show starts.
What you need to know:
-        Pre-theatre lunch is £35 per person
-        On certain days/ lunch may also be served in the stunning Wordsworth or Library restaurants at the hotel
-        We strongly recommend you book your pre-theatre dining when you book your theatre tickets, either online or by phone
-        Please note, guests will be seated between 12 noon and 12.30pm for matinees, and we recommended not to arrive later than these given times.
90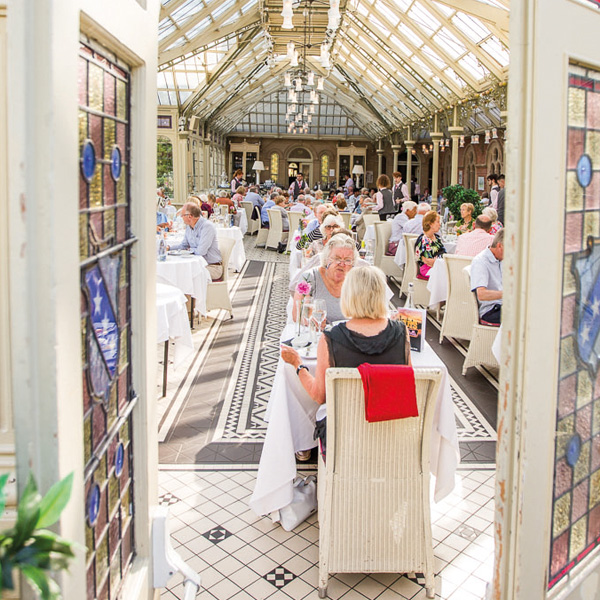 Terms and Conditions
Any guests with mobility / access requirements are requested not to book on-line but to call the Box Office to discuss requirements.
Unless otherwise stated here as an Additional Clause or temporary addendum, the remainder of our terms and conditions shall remain in full force and effect. These can be read here. Parties will be sat at either tables of 8 or 10 people.
About Kilworth House Hotel & Theatre
Kilworth House is where extraordinary memories are made.
From sensational four poster suites to our lovely garden rooms, exquisite restaurants and divine gastronomy, to our deeply tranquil grounds, come and enjoy a real sense of occasion whenever you stay here. 
The owners of Kilworth House have created from scratch, Kilworth's own unique open-air theatre, idyllically situated in a wooded glade just minutes walk from the hotel. Since it opened in 2007, Kilworth House Theatre has established a nationwide reputation both for the magical qualities of its auditorium and surroundings and the West End quality of its professional musical theatre classics.
"Kilworth House is a total delight, perhaps the best kept secret in British Theatre." The Daily Telegraph.