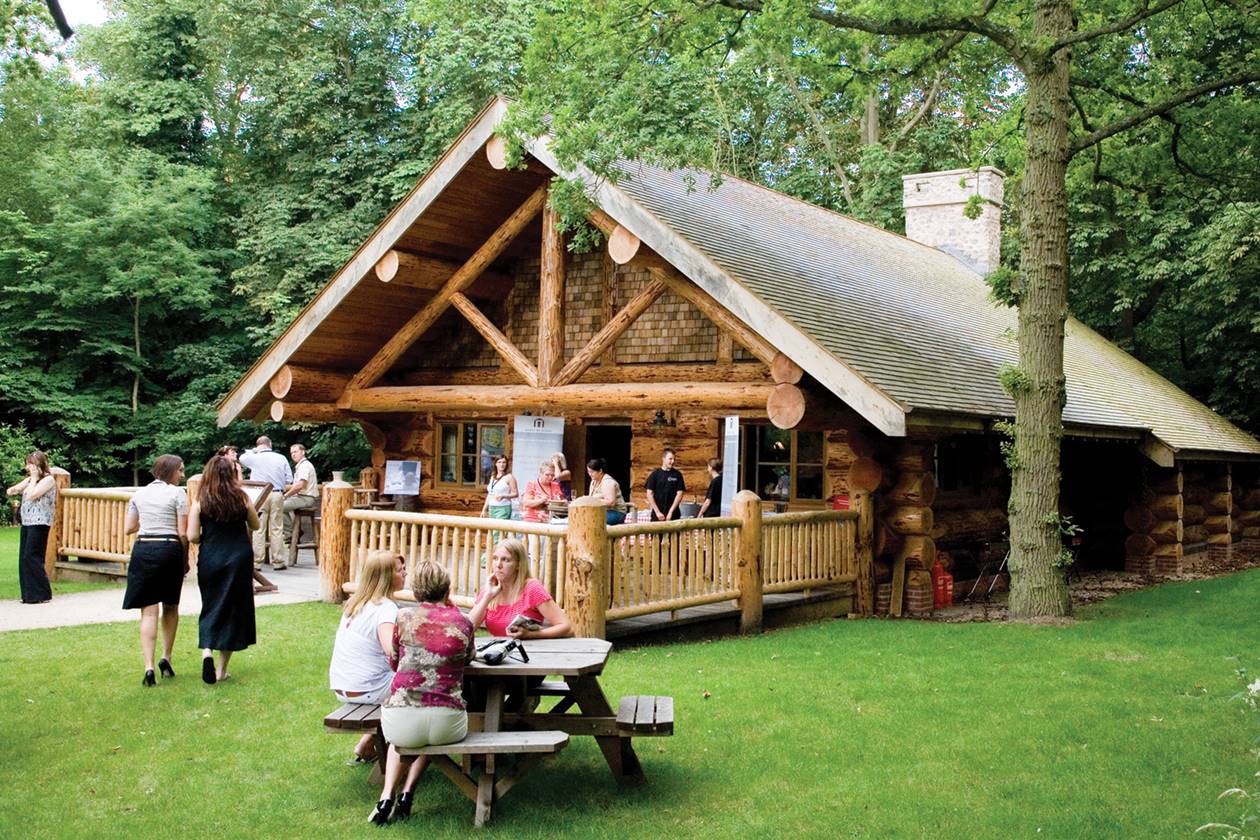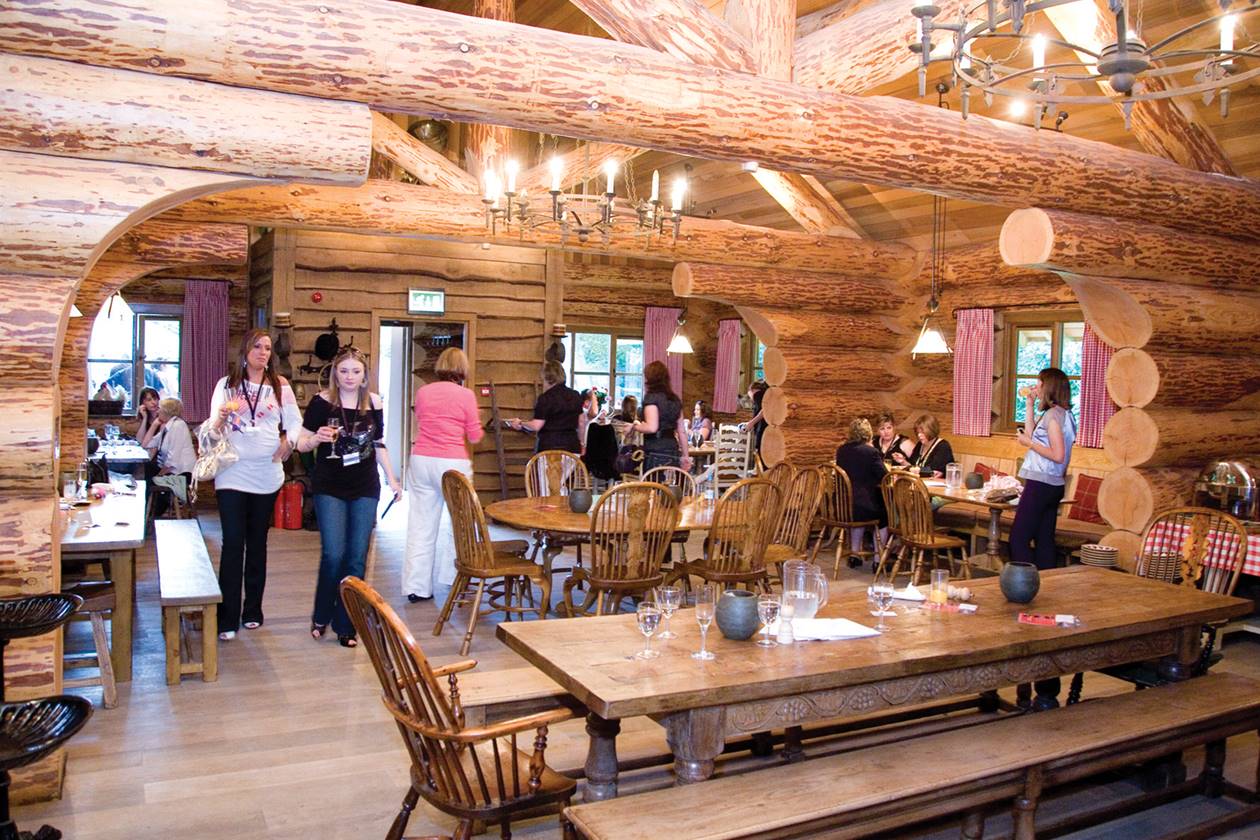 The Staging Post
Situated next to the Theatre, a five minute stroll from the hotel, the amazing Staging Post is one of the largest, authentic log cabins of its kind in the UK. A completely unique place to gather, enjoy its wonderfully warm and welcoming atmosphere. 
As beautiful as it is remarkable, it is both private and secluded, with a charm that captivates all our guests. The venue includes a self-contained bar area and a stone fireplace which is a focal point all year round.
Guests can spill out onto the terrace and soak up the beautiful views or sink into comfortable seats. A simply outstanding place for any gathering, our log cabin can fit up to 50 people and can be laid out in a variety of ways.