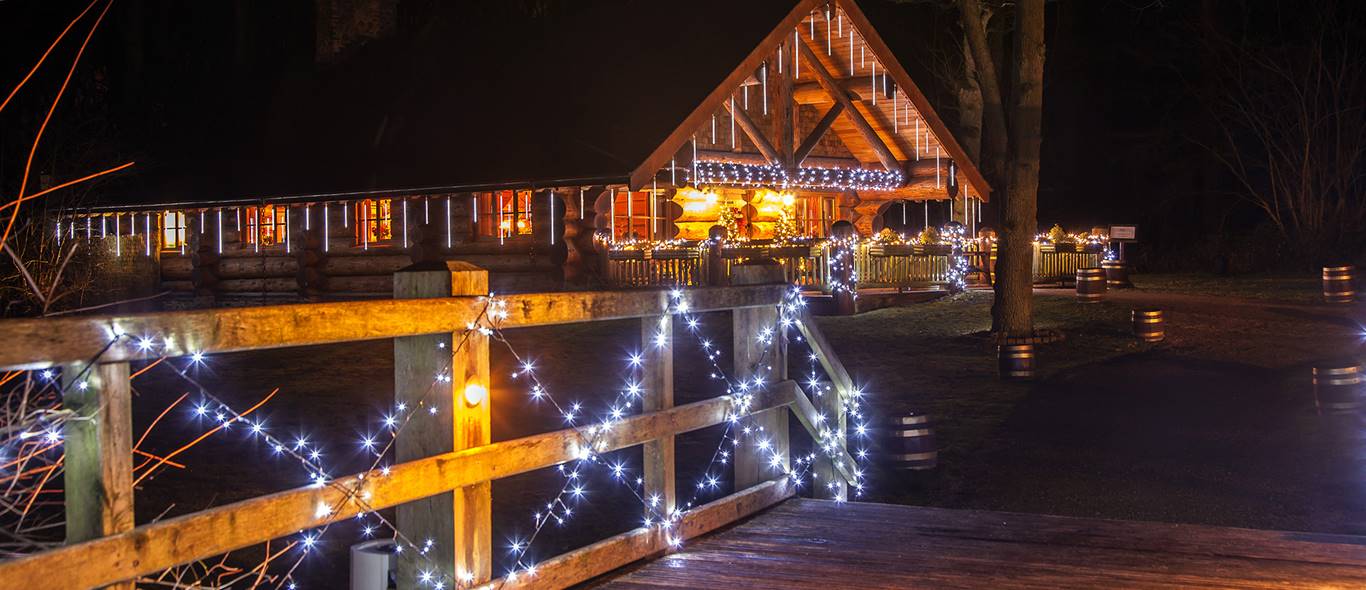 Christmas Party Nights Near Leicester: Celebrate in Style at our Private Venue
What better way to spread the festive cheer with friends or colleagues than with a memorable private Christmas party? If you're on the hunt for an exceptional Christmas party venue near Leicester that offers a dash of magic and a sprinkle of uniqueness, you've stumbled upon the right place! Now's the perfect time to plan an enchanting Christmas party night at Kilworth House Hotel's exquisite private celebration venue.
Nestled in the heart of the picturesque countryside near Leicester, our venue and stunning grounds offer an extraordinary backdrop for your Christmas celebrations. When it comes to hosting a memorable Christmas party, we know just how to set the stage. Whether it's an intimate gathering or a grand soirée, our private party nights promise an experience that's nothing short of magical.
The Perfect Venue for any Christmas Party
The Staging Post, Kilworth House Hotel's exclusive private party venue, is the epitome of charm and sophistication. Imagine entering a world where festivity intertwines with elegance, and joy fills the air. As you step into this enchanting space, you'll find yourself immersed in a winter wonderland that's specially designed to spark festive joy. From twinkling lights to the roaring log fire, every corner of The Staging Post exudes the spirit of Christmas.
When it comes to planning the perfect Christmas party near Leicester, we leave no detail unattended. The venue offers a range of options to ensure your celebration aligns perfectly with your vision. Whether you're envisioning a lavish feast, a lively dance floor, or a more intimate celebration, The Staging Post will be transformed to suit your every need.
Experts in Festive Entertainment
We go above and beyond to ensure your Christmas party night is packed with entertainment and fun. From a prosecco drinks reception when your guests arrive to our resident DJ to keep you dancing the night away, this year's work Christmas party is guaranteed to be a hit.
As for the culinary delights, Kilworth House Hotel's talented chefs craft a mouthwatering selection of dishes that cater to diverse palates. From a delectable three-course meal that tantalises the taste buds to luxurious petit fours that leave you craving more, this festive feast will be an absolute festive delight.
It's not just about the party itself; it's the complete experience that Kilworth House Hotel offers. We also provide luxurious accommodation for those who wish to extend their celebration into an overnight stay. Imagine waking up in a cosy room and enjoying a hearty breakfast before you set off for home.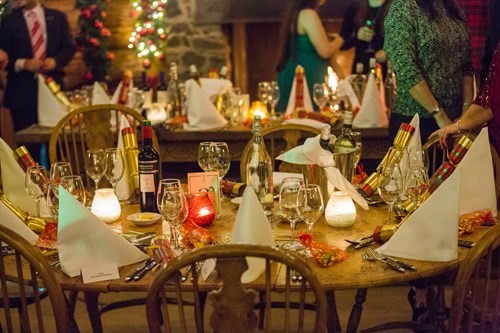 Contact us to Plan the Perfect Private Christmas Party
As the holiday season approaches, Kilworth House Hotel's private celebration venue stands ready to be your haven of festive merriment. From intimate gatherings to extravagant soirées, this enchanting venue near Leicester ensures that your work Christmas party is nothing short of magical. With careful attention to every detail, fabulous entertainment, and delicious culinary creations to suit everyone's tastes, Kilworth House Hotel & Theatre invites you to celebrate the magic of Christmas in style.
Call us on 01858 880058 to book your private Christmas party night at The Staging Post and create festive memories that will be cherished for years to come.